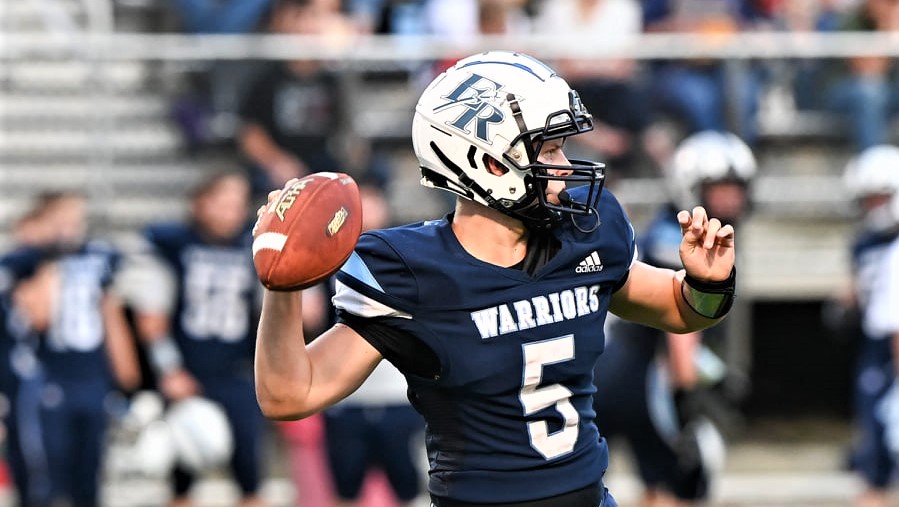 Photo Credit: RAY JUSTICE PHOTOGRAPHY
East Ridge welcomed the return of starting quarterback Dylan Burdine to the lineup as the Warriors were looking to snap a four-game losing streak at Bath County.
He passed for 266 yards and four touchdowns, but the Wildcats were one rushing score better as East Ridge fell, 40-32, on Friday night.
Backup quarterback Zack Mason added a fifth passing score for the Warriors, now 2-5.
Receiver Brad Howell caught four passes for 133 yards and three touchdowns. Aiden Smallwood added a TD catch and Burdine caught the pass from Mason for a score.
East Ridge, which totaled 466 yards in offense, will play at Shelby Valley (3-4) on Friday night. Kickoff is set for 7:30 pm.