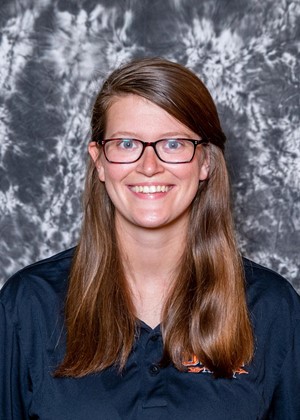 Ellie Yocum is in her first season as the Head Coach, after 3 years of assistant coach for the University of Pikeville archery team heading into the 2020-2021 season.

Last season, the team had a record breaking year until Covid-19 with 3rd place 3D MSC Conference, 2nd place 3D USA nationals, 1st place indoor MSC conference.

Yocum arrives at UPIKE after a four-year collegiate archery career at Cumberlands where she also served as an office assistant with archery during her senior year.

As a student-athlete, Yocum is a four time All-American, earning the honor in outdoor competition in 2017 and 2015 and 3D in 2016 and 2015.

Yocum was part of five overall team national championships as well at Cumberlands, also won the 2015 3D national title and 2015 outdoor championship. She was also a part of the triple crown, winning all three national championships in one year USCA 3D 2016, 2017 USCA Outdoor Team National Championship and USCA Indoor national title that same year.

The Frankfort native collected an team first-place finish in the 2015 USCA 3D Women's bowhunter Division.