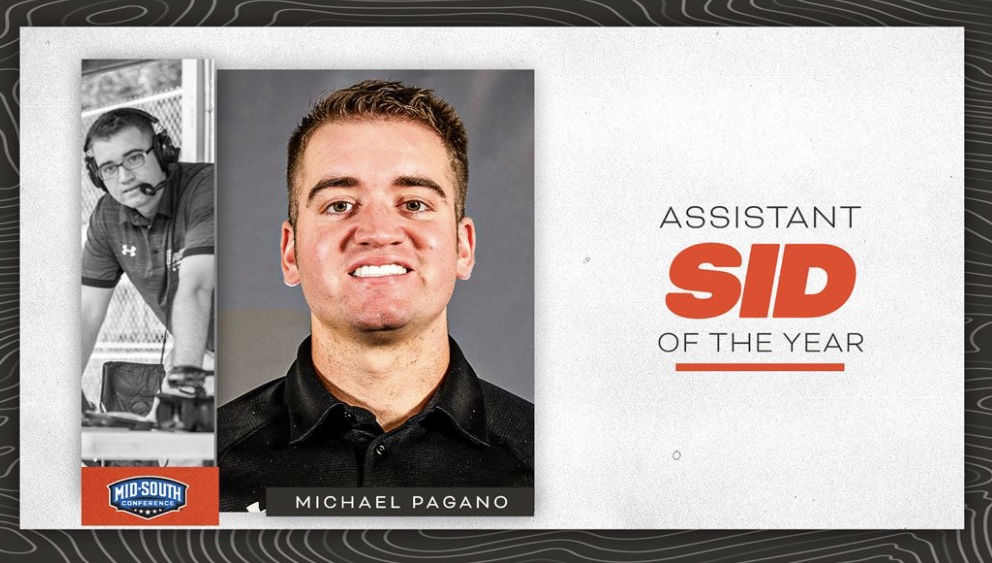 Former UPIKE Assistant Sports Information Director Michael Pagano was named MSC Assistant SID of the Year, announced conference officials Thursday. Pagano spent a year with UPIKE, recently accepting a Co-Sports Information Director role at Thomas More University.
While at UPIKE, Michael aided in the coverage of 25 varsity programs, writing press releases, keeping live and archival statistics, maintaining upikebears.com, and producing content for various social media channels. A key strength of Pagano was broadcasting, contributing to the UPIKE Sports Network for sports including men's and women's soccer, baseball, softball, volleyball, and others.
One of his major successes was heading up the 2021 UPIKE Hall of Fame project. Pagano was responsible for compiling nominations, creating the presentation, writing the script, and served as emcee for the event. In addition, Pagano was in charge of organizing records for several programs to build the archive from very little with some programs.