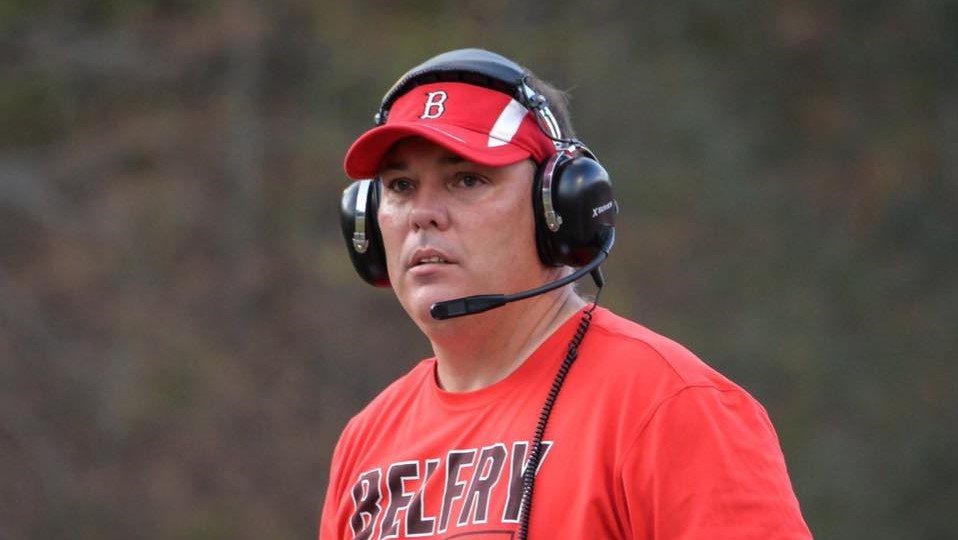 Belfry used a strong ground game to get past Pikeville, 20-6, in the Region 4 middle school football championship game played at Hillard Howard Field on Saturday afternoon.
The Pirates now advance to the state semifinals next weekend at Taylor County.
Running back Austin Harlow ran 29 yards for the game's first score to put the Pirates ahead to stay at 6-0 with 56 seconds left in the first quarter.
Belfry extended its lead to12-0 on Alex Long's 25-yard run with 1:22 left in the opening half.
Pikeville cut the deficit in half when Brayden Hall hauled in a 41-yard touchdown pass from Isaac Duty with :51 remaining before the break.
The Pirates put the game out of reach on running back Isaiah Stanley's four-yard run with 4:04 remaining in the game. His conversion run closed out the scoring.
At Pikeville
(Region 4 championship)
SCORE BY QUARTERS:
BF…..6 6 0 8 – 20
PK…..0 6 0 0 – 6
Scoring:
First Quarter
BF – Austin Harlow, 29-yard run (run failed), :56
Second Quarter
BF – Alex Long, 25-yard run (pass failed), 1:22
PK – Brayden Hall, 41-yard pass from Isaac Duty (run failed), :51
Third Quarter
No scoring
Fourth Quarter
BF – Isaiah Stanley, 4-yard run (Isaiah Stanley run), 4:04
Next up: Belfry vs. TBA, state semifinals, at Taylor County.