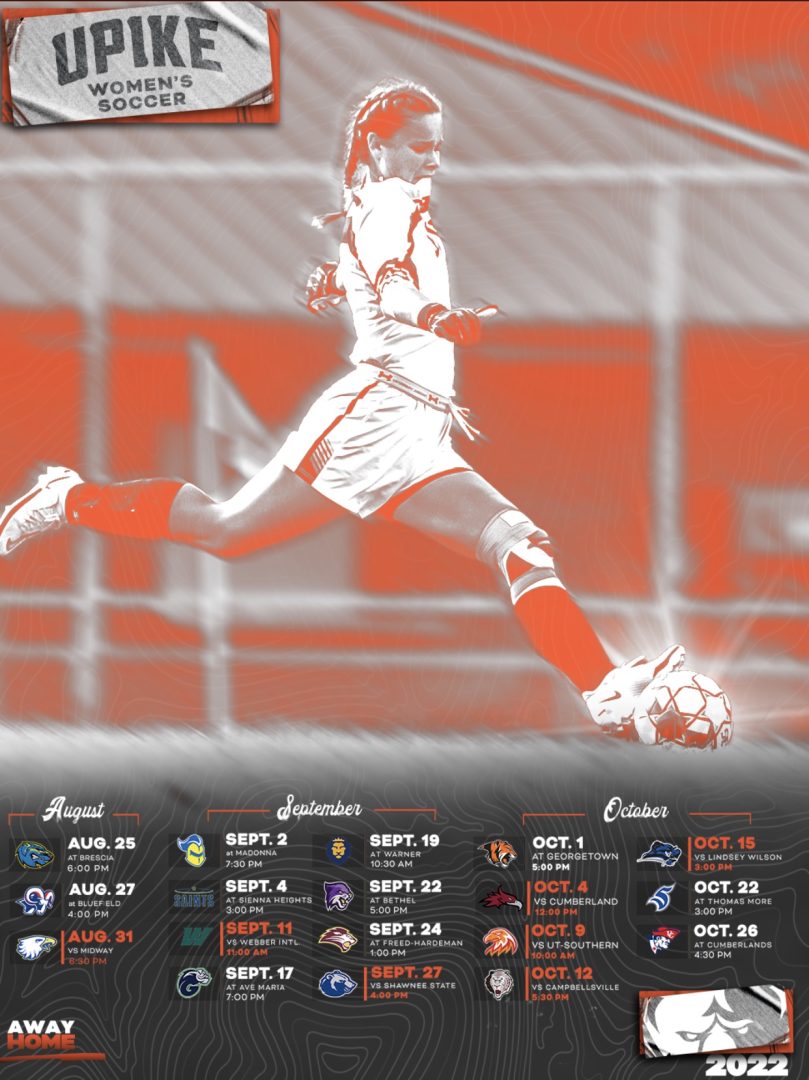 As the campus community welcomes the first few waves of UPIKE students to begin the 2022-23 academic year, Bears women's soccer coach Logan Langseth prepares for his first season at the helm. Langseth looks ahead at a schedule featuring 18 regular season bouts.
The lineup features seven home contests to be held at Bob Amos Park, including the home opener matchup with Midway on Wednesday, August 31.
Prior to the regular season the team has a pair of exhibition games lined up in Pikeville, the first against Tennessee Wesleyan University on Saturday, August 13.
The following weekend brings Ohio Christian University to town for exhibition action, which will also play host to a tailgate for students and parents as part of the UPIKE First Week.

All home matches will be held at Bob Amos Park on the grass field and will be streamed live via the UPIKE Sports Network.
Bears fans should be on the lookout for a preseason interview with Coach Langseth in the coming weeks as the Bears gear up for the 2022 campaign.