Belfry running back Caden Woolum saved his biggest game this season for the opening round of the Class 3A playoffs this past Friday night.
Woolum rushed for 313 yards and five touchdowns in his team's 56-14 win over Russell.
His effort has earned him the Buffalo Wild Wings Player of the Week honors.
He edged out Letcher Central quarterback Jonah Little, who ran for 166 yards and four touchdowns on 15 carries as Central moved to 8-3. He also passed for 67 yards and one score.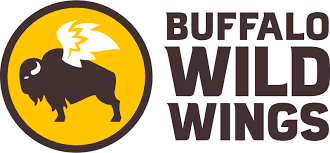 Here are this week's special honorable mentions:
Martin County running back Brock Messer carried 22 times for 186 yards and three scores. Madden Miller followed with 159 yards and two touchdowns on 13 rushing attempts.
Prestonsburg running back Ethan Jarvis paced the Blackcats with 188 yards and three touchdowns on 29 carries.
Paintsville quarterback AJ James passed for 195 yards and four touchdowns.
Honorable mention:
Letcher Central running back Isaac Matthews added 114 yards and a touchdown on nine rushes.
Pikeville quarterback Isaac Duty and backup Hayden Damron tossed a pair of touchdown passes each.
Shelby Valley quarterback Russ Osborne passed for 100 yards and three scores.
Johnson Central running back Zack McCoart ran for 97 yards on just seven carries and a pair of touchdowns. He also returned a punt for a touchdown.
Martin County's Dawson Mills returned to action after being sidelined with an injury and had 131 yards and a touchdown on 16 carries.
Paintsville running back Harris Phelps ran 19 times for 220 yards and one score. He also caught a TD pass.
Betsy Layne running back Reece Music carried 27 times for 148 yards and a pair of touchdowns