Pikeville running back Blake Birchfield ran for 173 yards and four touchdowns in Panthers 48-13 win over Belfry on Friday night, leading his team to a fourth straight win over the Pirates.
His effort has earned him the Buffalo Wild Wings Player of the Week honors.
Birchfield edged out Chapmanville running back Kohl Farmer who rushed for 134 yards and four touchdowns and returned a kickoff back 85 yards for a fifth.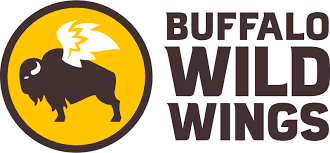 Here is this week's special honorable mention:
Letcher Central quarterback Jonah Little rushed for 270 yards and four touchdowns on 21 carries.
Paintsville running back Harris Phelps ran for 157 yards and three touchdowns on 25 carries.
Pike Central running back Matt Anderson rushed for 225 yards and three scores on 20 rushing attempts.
Tug Valley running back Bryson Elia ran for 237 yards and four touchdowns on 36 carries.
Honorable mention:
Betsy Layne running back Andrew McCutcheon ran for two touchdowns and hauled in a 20-yard TD pass.
Paintsville quarterback A.J. James finished with 187 yards, completing 12-of-16 and one score. Receiver Jonah Porter had six catches for 119 yards and a touchdown.
Prestonsburg running back Ethan Jarvis ran for 197 yards and a pair of touchdowns on 30 carries.
Prestonsburg quarterback Reece Hamilton tossed a pair of touchdown passes to Dalton Elliott, who also ran for a short score.
Floyd Central running back Blake Adams rushed 12 times for 142 yards and a pair of touchdowns.
Pikeville quarterback Isaac Duty completed nine of 11 passes for 195 yards and two touchdowns.
Johnson Central quarterback Jacob Grimm passed for a touchdown and ran for a pair.
Magoffin County quarterback Aden Barnett passed for over 200 yards and a touchdown.
East Ridge quarterback Dylan Burdine passed for 155 yards and two scores. Running back Isaiah Adkin added 125 yards and one touchdown on 12 attempts.
Man quarterback Jayden Brumfield rushed for three touchdowns.