Pike Central running back Matt Anderson was a runaway train Saturday night as he rushed for 409 yards on 30 carries and a state record nine touchdowns to lead the Hawks to an 82-52 win over Magoffin County.
He had TD runs of 20, 8, 14, 5, 55, 30, 2, 17 and 27 as the Hawks improved to 3-3. Central has now won three of their last four games.
Anderson's performance has won him this week's Mountain Top Sports/Buffalo Wild Wings Player of the Week honors.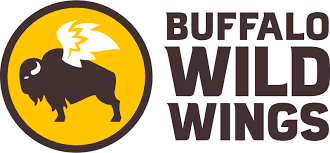 Here are this week's other outstanding efforts:
Magoffin County quarterback Lucas Litteral passed for 239 yards and four touchdowns and ran for 106 yards and another in the Hornets loss at Pike Central. Grayson Whitaker had six catches for 119 yards and two scores.
Pike Central quarterback Tayvion Boykins added 235 yards on 16 rushes and two rushing touchdowns, including a 62-yard run.
Johnson Central running back Dillon Preston ran for 185 yards and three touchdowns in a road win over Harlan County.
Paintsville quarterback Jake Hyden rushed for 113 yards and two touchdowns and he passed for another in the Tigers big home win over West Carter. Running back Harris Phelps had 130 yards and a touchdown.
Belfry running back Isaac Dixon had 133 yards and three touchdowns in the Pirates road win at Lawrence County.
Pikeville quarterback Isaac McNamee passed for 277 yards and three touchdowns in the win over Hazard. Teammate Zac Lockhart hauled in nine passes for 145 yards and a score.
Shelby Valley quarterback Russ Osborne passed for 162 yards and three touchdowns in the Wildcats big win over East Ridge. Lincoln Billiter had three catches for 107 yards and two touchdowns. Anthony Pallotta ran for 138 yards and one score.