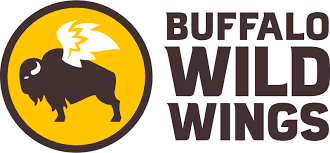 Phelps all-purpose back Dominick Francis has been outstanding from game one.
He passed for 139 yards and ran for 222 yards and three touchdowns this past Friday night in the Hornets game with Pike County Central. His effort on the field has earned him the Buffalo Wild Wings Player of the Week.  
Francis has now rushed for 768 yards and nine touchdowns and has passed for 420 yards and four scores, accounting for nearly 1,200 yards in four games.
He edged out Belfry's Isaac Dixon and Pike Central's Matt Anderson. Dixon had 251 yards rushing and four touchdowns in the Pirates win over Floyd Central while Anderson amassed 265 yards on the ground and four scores against the Hornets.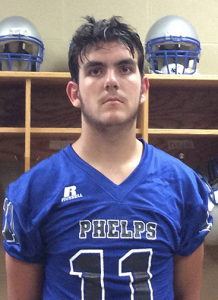 Here is this week's outstanding honor roll:
Shelby Valley's Russ Osborne passed for 200 yards and two touchdowns in the Wildcats win over Prestonsburg.
Johnson Central's Dillon Preston ran for 112 yards and three touchdowns in the Golden Eagles win over Clay County.
Paintsville's Harris Phelps had 131 yards and two rushing touchdowns in the Tigers big road win over Perry Central.
Floyd Central's Trenton Hatfield totaled 117 yards and one rushing touchdowns in the Jaguars loss at Belfry.
Pike Central's Keegan Bentley ran for 175 yards and three touchdowns in the win over Phelps.
Letcher Central quarterback Carson Adams ran for a pair of touchdowns and passed for a third as the Cougars defeated Harlan County to move to 4-0 for the first time in school history.
Shelby Valley's Jayden Newsome had 113 rushing yards and 80 yards receiving and one touchdown in the Wildcats win over the Blackcats.
Martin County's Branson Smith had 100 yards and two touchdowns in the Cardinals win over East Ridge.
Paintsville's Jake Hyden had 100 yards passing and rushed for 58 yards and two touchdowns in the Tigers' road win.
Lawrence County's Dylan Ferguson rushed for 153 yards and a pair of touchdowns in the Bulldogs' season-open win over Magoffin County.
Tug Valley's Tanner Kirk accounted for 111 yards and one touchdown in the Panthers win over Logan.
Man's Justin Grimmett returned a fumble for one score and hauled in a pass for another as Man beat Mingo Central.