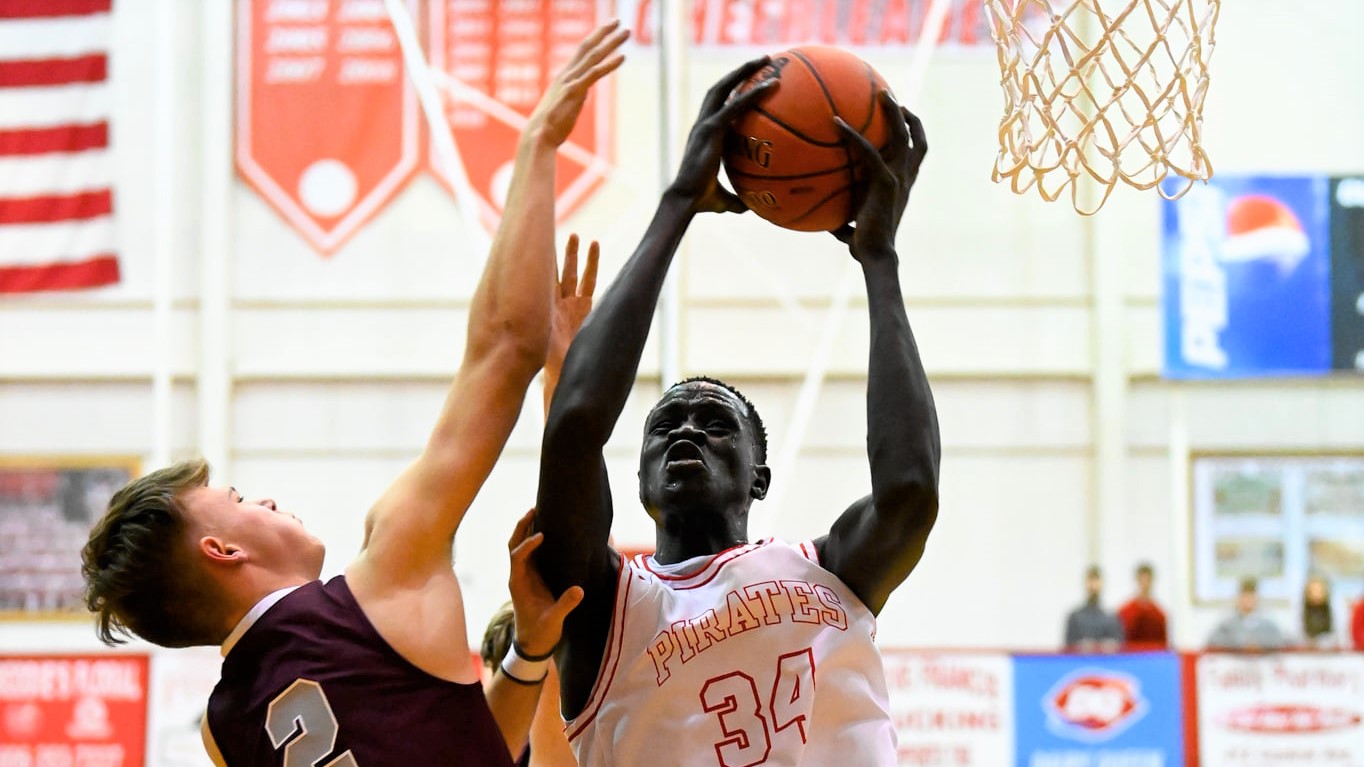 He is a dominating force inside the paint.
Belfry's Bol Kuir had four double doubles this past week, scoring 20, 12, 21 and 20 points while recording 16, 14, 16 and 11 boards, along with 12 blocks.
Those numbers have earned him the Mountain Top Sports/Buffalo Wild Wings Player of the Week.
Special honorable mention included:
Belfry's Sal Dean had games of 21, 21, 10 and 22.
Martin County's Brady Dingess had games of 20, 30 and 28.
Floyd Central's Kennedy Harvel scored 22, 25 and 19.
Johnson Central's Cory VanHoose had 19 and 30.
Lawrence County's Kensley Feltner scored 28 and 27.
Other standouts included:
Tyler Chaffin, Kyera Thornsbury, Cushi Fletcher, Belfry: Jordan Frazier, Brady Robinson, Madilyn Meade, Betsy Layne; Jon Mills, Sylvia Ratliff, Kirsten Easterling, East Ridge; Ronnie Sammons, Brandon Moore, Tanner Hall, Katie Jo Moore, Kamryn Shannon, Floyd Central;
Isaiah May, John King, Sammi Sites, Johnson Central; Cody Maynard, Trenton Adkins, Ellie Webb, Lawrence County; Angel Mullis, Haley Barnett, Magoffin County; Luke Hale, Martin County; Leandra Curnutte, Emilea Preece, Chloe Hannah, Paintsville;
Bryce Adkins, Josh Du Toit, Jaylan Rigdon, Lakota Johnson, Hannah May, Pike Central; Nick Robinson, Laithan Hall, Rylee Samons, Kristen Whited, Trinity Rowe, Kenzie Maynard, Emma Ratliff, Pikeville;
Grant Justice, Ryan Rose, Celina Mullins, Faith Lazar, Alivia Slone, Prestonsburg; Kaden Robinson, Cassidy Rowe, Kyra Looney, Alyssa Elswick, Shelby Valley.