Pike County Central's highly-explosive offense begins under center with quarterback Tayvian Boykins.
He ran for 250 yards and scored one touchdown while guiding his team to 558 total yards in a 54-34 win over previously unbeaten Breathitt County on Friday night.
His effort on the field has earned him the Mountain Top Sports/Buffalo Wild Wings Player of the Week.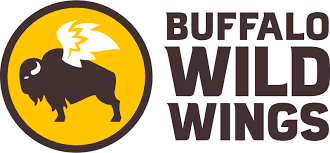 Here is a look at other outstanding performances:
Johnson Central running back Dillon Preston ran for 191 yards and three touchdowns in the Golden Eagles win over Belfry.
Pike Central running back Matt Anderson ran for 175 yards and four touchdowns in the win over the Bobcats.
Belfry running back Isaac Dixon had 131 yards and two touchdowns in the Pirates road loss at Johnson Central.
Letcher Central quarterback Carson Adams passed for 111 yards and one score and ran for two touchdowns in the Cougars home win over Paintsville.
Martin County running back Kolby Sparks ran for 166 yards and one touchdown in the Cardinals home loss to Middlesboro.
Pikeville receiver Zac Lockhart had two catches for 104 yards and a touchdown in the Panthers road loss at Lexington Christian.
Paintsville quarterback Jake Hyden passed for 229 yards and ran for the Tigers only score in a road loss at Letcher Central.
Shelby Valley running back Jayden Newsome had 127 yards and one touchdown in the Wildcats loss at Harrison County.
Pike Central running back Keegan Bentley rushed for 133 yards and two scores in the Hawks big home win.
Logan quarter Jordan Hayes passed for three touchdowns in the Wildcats first win this season.