Pike Central quarterback Tayvian Boykins ran for 265 yards on 26 attempts and scored four touchdowns as the Hawks fell to Shelby Valley in the Pike County Bowl matchup. He also rushed for a two-point conversion and passed for three others. He finished with 374 all-purpose yards.
His effort has earned him Mountain Top Sports/Buffalo Wild Wings Player of the Week honors in a weekend filled with outstanding performances.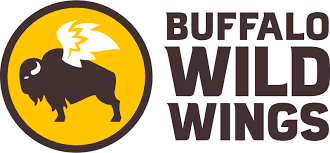 Special honorable mention goes to:
Shelby Valley running back Jayden Newsome ran for 189 yards on 17 carries and three touchdowns and quarterback Russ Osborne passed for 128 yards and one score, while rushing for three touchdowns as the Wildcats moved to 1-1.
East Ridge quarterback Dylan Burdine rushed for six touchdowns and the Warriors snapped a three-game Pike County Bowl losing streak to Phelps with a 40-26. He rushed for 149 yards on 22 carries and passed for 201 yards as the Warriors improved to 2-0 for the first time in school history.
Betsy Layne quarterback Chase Mims passed for 370 yards and four touchdowns to lead the Bobcats to a 56-20 win over Morgan County. He also ran for one score.
Top performers included:
Magoffin County quarterback Lucas Litteral passed for 235 yards and 2 touchdowns, and he rushed for 70 yards and one score in the Hornets' road win at Prestonsburg. Receiver Aiden Barnett had two catches for 114 yards and a score. He also ran for another.
Letcher Central quarterback Carson Adams ran for 153 yards on 18 carries and one touchdown and passed for 109 yards as Central improved to 2-0 with a come-from-behind win over Davy Crockett, Tenn., 26-24. He also added a pair of two-point conversion runs.
Betsy Layne receiver Brady Robinson had a pair of touchdown passes and he returned a kickoff back 70 yards for a third touchdown. He hauled in seven passes for 159 yards. Reece Music had three catches for 134 yards and a score.
Phelps running back Bryson Locklear ran for 150 yards and a pair of scores as the Hornets dropped to 0-2. Cainan Land caught four passes for 72 yards and one touchdown. Quarterback Steven Layne passed for 106 yards.