Pike Central's Josh Du Toit had a big week on the basketball court for the Hawks, scoring 23, 36, 13 and 28 to earn Buffalo Wild Wings Player of the Week honors.
He edged out two-time winner Kensley Feltner. The Lawrence County standout had games of 40, 20, 23 and 28.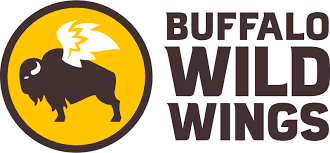 Other top performers included:
Prestonsburg's Faith Lazar score in double figures in all five games last week, netting 16, 13, 15, 13 and 15.
Betsy Layne's Brady Robinson had games of 20, 20 and 24 for the Bobcats. Teammate Jordan scored 20, 16 and 16.
Johnson Central's Kelci Blair scored 11, 22, 11 and 20 for the streaking Lady Eagles. Sammi Sites net 22, 19 and 19.
Pike Central's Jaylan Rigdon and Bryce Adkins scored double digits in four games. Rigdon scored 12, 16, 19 and 21 while Adkins net 17, 18, 15 and 11.
Floyd Central's Braden Moore had games of 22, 19 and 13. 1, 26 and 17.Teammate Ronnie Sammons scored
Shelby Valleys Cassidy Rowe scored in double figures in three games and reached a personal milestone, scoring her 1,000th career point.
Honorable mention included:
Bol Kuir, Sal Dean, Kyera Thornsbury, Tyler Chaffin Belfry; Chase Mims, Madilyn Meade, Katie Kidd, Betsy Layne; Jon Mills, Isaac Woods, Eli Rose, Leah Wells, Haleigh Damron, Makenzie Sawyers, East Ridge;
Tanner Hall, Brody Buck, Katie Jo Moore, Kennedy Harvel, Floyd Central; Kristin Thacker, Jerrica Thacker, Jenkins; Cory VanHoose, Isaiah May, John King, Clara Blair, Taylor McKenzie, Johnson Central;
Trenton Adkins, Sophie Adkins, Ellie Webb, Lawrence County; Bodie Bentley, Brooke Bates, Kaylee Banks, Keira Couch, Letcher Central; Aden Barnett, Grayson Whitaker, Angel, Haley Barnet, Karah Lafferty, Magoffin County;
Luke Hale, Brady Dingess, Laken Williams, Martin County; Colby Fugate, Emilea Preece, Chloe Hannah, Leandra Curnutte, Paintsville; Lukas Manns, Nick Robinson, Laithan Hall, Kristen Whited, Trinity Rowe, Pikeville;
Hannah May, Emalie Tackett, Pike Central; Kaleb Jarvis, Grant Justice, Ryan Rose, Audrey Prater, Alivia Slone, Prestonsburg; Kaden Robinson, Keian Worrix, Kyra Looney, Alyssa Elswick, Laci Johnson, Shelby Valley.