East Ridge quarterback Dylan Burdine's debut was one for the record books.
He passed for 153 yards and three touchdowns and rushed 25 times for 206 yards and two scores in leading the Warriors to a 42-34 win over Floyd Central in the season opener at The Reservation on Friday night.
Burdine led East Ridge to its first opening week win since 2016. His effort has earned him Mountain Top Sports/Buffalo Wild Wings player of the week honors.
Special honorable mention goes to Pikeville running back Blake Birchfield who rushed 25 times for 204 yards and three touchdowns in the Panthers' 43-21 win over Paintsville.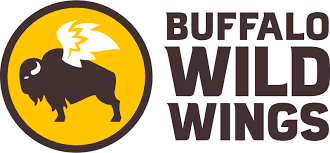 Top performers included:
Betsy Layne quarterback Chase Mims passed for 182 yards and two touchdowns and ran for 91 yards and a third score in the Bobcats' thrilling win over Martin County.
Letcher Central's Jonah Little rushed for two touchdowns and returned a kickoff 85 yards for another in the Cougars' big road win at Shelby Valley.
Lawrence County quarterback Alex Strickland ran for 122 yards and scored a pair of touchdowns in the Bulldogs' home win over Harrison County.
Phelps wide receiver Cainan Land hauled in a 14-yard touchdown pass and returned a kickoff back 96 yards for another.
Paintsville running back Harris Phelps rushed for one score and returned a kickoff 85 yards for another in the Tigers loss at Pikeville.
Belfry all-purpose back Isaac Dixon ran for 116 yards and two touchdowns in the Pirates' road loss at Pulaski County.
Johnson Central running back Zack McCoart ran for 104 yards and two scores in the Golden Eagles' rout of Henry Clay.
Letcher Central quarterback Carson Adams passed for 94 yards and rushed for 59 yards while scoring twice in the win over the Wildcats.
Martin County running back Dawson Mills rushed for 103 yards and two touchdowns in the Cardinals' road loss at Betsy Layne
Pike Central quarterback Tayvian Boykins ran for 120 yards and a pair of touchdowns in the Hawks' road win at Pendleton County.
Betsy Layne's Brady Robinson hauled in a pair of touchdown passes, including the game-winning score on a jet pass from Nicholas Howell to beat Martin County. he finished with three scores and a two-point conversion.