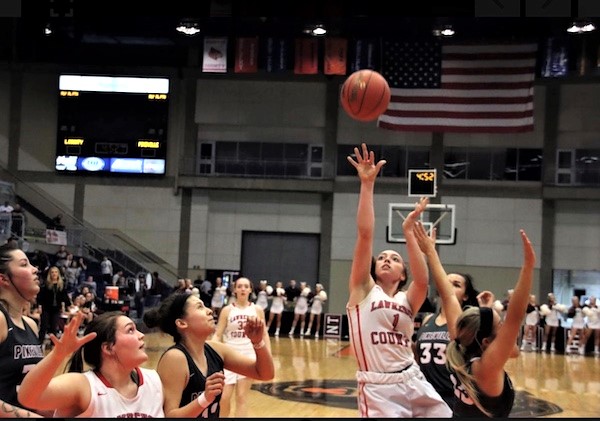 Lawrence County standout Kensley Feltner had a big week on the basketball court.
She had a pair of double doubles and her first triple double as the Lady Bulldogs improved to 5-1 this season. The lone loss was a four-point game with Shelby Valley. He had games of 22 points and 11 rebounds; 26 points, 13 rebounds and 11 assists; and 22 points and 11 boards.
Feltner has been named the Mountain Top Sports/Buffalo Wild Wings Player of the Week.
She edged out Betsy Layne's Jordan Frazier, who had games of 22, 31 and 19; and Belfry's Sal Dean who had 24, 24 and 11.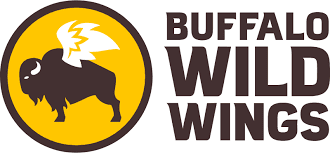 Special honorable mention goes to:
Pikeville's Rylee Sammons (30, 17 and 17)
Belfry's Cushi Fletcher (21, 26 and 21)
Magoffin County's Aden Barnett (32 and 22)
Betsy Layne's Brady Robinson (19, 17 and 26)
Jenkins' Jerrica Thacker (12, 33, 14 and 17)
Martin County's Brady Dingess (22 and 23)
Honorable mention include:
Tyler Chaffin, Bol Kuir, Kyera Thornsbury, Belfry; Eli Rose, Braxton Stanley East Ridge; Katie Jo Moore, Kennedy Harvel, Grace Martin, Floyd Central; John King, Cory VanHoose, Clara Blair, Kelci Blair, Sammi Sites, Johnson Central; Trenton Adkins, Cody Maynard, Lawrence County; Kaylee Banks, Brooke Bates, Letcher Central; Luke Hall, Lakyn Porter, Martin County; Colby Fugate, Braxton Tharp, Emilea Preece, Leandra Curnette, Chloe Hannah, Paintsville; Jaeshon Nugent, Dominick Francis, Phelps; Kasope Lawrence, Josh Du Toit, Pike Central; Laithan Hall, Trinity Rowe, Emma Ratliff, Pikeville; Faith Lazar, Celina Mullins, Prestonsburg; Keian Worrix, Kaden Robinson, Zack Johnson, Chaz Brown, Cassidy Rowe and Alyssa Elswick, Shelby Valley.