Martin County running back Kolby Sparks rushed 25 times for 235 yards and five touchdowns in the Cardinals Class 2A playoff win over Shelby Valley, 53-41, this past Friday night at The Rock.
He has now run for 1,617 yards and 20 touchdowns heading into this weekend's district championship game at West Carter.
His effort has earned him the Mountain Top Sports/Buffalo Wild Wings Player of the Week honors.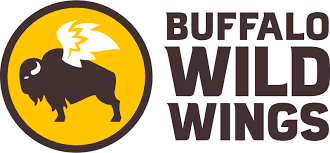 Here is this week's special honorable mention:
Pikeville senior quarterback Isaac McNamee surpassed former Panther signal-caller Matt Branham for the most pass completions in school history with 12 in a 49-0 win over Phelps. The two were tied with 360 each prior to the matchup with the Hornets. McNamee passed for 174 yards and three touchdowns.
Shelby Valley quarterback Russ Osborne passed for 408 yards and five touchdowns, and he also ran for a score.
Letcher Central quarterback Carson Adams passed for 204 yards and three touchdowns and rushed for one score.
Belfry running back Isaac Dixon had two carries for 105 yards and a touchdown. He caught two passes for 100 yards and two scores.
Tug Valley running back Tanner Kirk rushed for 103 yards on 18 carries and three touchdowns.
Honorable mention:
Lawrence County running back Dylan Ferguson rushed for 136 yards on eight carries and one touchdown, Douglas Hall added 110 yards and a score on eight carries while Blue Fletcher finished with 106yards and two touchdowns on just nine rushes.
Martin County running back Dawson Mills rushed for 159 yards and two scores on 15 rushing attempts.
Shelby Vallet receivers Jon Fields and Brady Bentley each caught a pair of touchdown passes. Fields hauled in four passes for 167 yards and Bentley four for 129 yards.
Letcher Central wide receiver Jonah Little caught seven passes for 77 yards and two touchdowns.
Johnson Central running back Zack McCoart rushed for 106 yards and a score.
Paintsville running back Harris Phelps rushed for 123 yards on 16 carries and two touchdowns. Quarterback Frederick James passed for 108 yards and two touchdowns.
Betsy Layne's Chase Mims passed for 208 yards and one touchdown. Mims rushed for 95 yards. Receiver Brady Robinson hauled in six passes for 101 and one score.
Belfry running back Alex Long carried four times for 98 yards and two second-half touchdown runs.
Chapmanville quarterback Brody Dalton finished with 18 rushes for 126 yards and a pair of touchdown passes. Junior running back Kohl Farmer led the Tigers on the ground, rushing for 111 yards on 17 and a pair of scores in the first half.