The Mountain Top Sports/Buffalo Wild Wings Player of the Week was a team effort as the Pikeville Panthers boys' basketball team shared the honor.
No team was more dominating over the four-day run of the All "A" Cassic boys' state basketball tournament than Pikeville.
The Panthers built a double-digit lead against Breathitt County and went on to beat the Bobcats, 53-44, to claim the school's first state title in program history at McBrayer arena in Richmond on Sunday afternoon.
Prior to the finals, Pikeville had beaten Owensboro Catholic, Murray and Evangel Christian.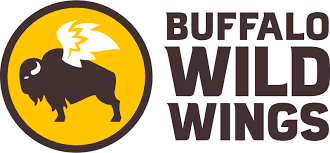 Special honorable mention:
Shelby Valley senior and Kentucky signee Cassidy Rowe scored 65 points in two games, had nine rebounds, and came away with 15 steals.
Pikeville standout Trinity Rowe had games of 18, 16, 11 and 11 as the Lady Panthers reached the All "A" final four.
Paintsville's Kylie Kinner had a record-breaking 12, three-point goals in a game, tying her for third in KHSAA history.
Pike Central's Josh Du Toit scored 32 points and grabbed 14 rebounds for a double-double and added 10 points and seven boards.
Martin County sharpshooter Laken Williams had games of 30 and 27 points.
Lawrence County's Kensley Feltner had games of 26 and 27 points.
Paintsville's Emily Preece had games of 31, 24 and 12 points.
Belfry's Cushi Fletcher scored 12, 22 and 25 points and had a double-double in the first game with 11 rebounds.
Honorable mention:
Belfry's DeMahjae Clark, Sal Dean and Jenna Sparks
Betsy Layne's Jordan Frazier and Brady Robinson
East Ridge's Isaac Woods and Leah Wells
Floyd Central's Kennedy Harvel and Riley Jo Compton
Johnson Central's Grant Rice and Kyleh McKenzie
Lawrence County's Sophie Adkins, Trenton Adkins, and Cody Maynard
Letcher Central's Kaylee Banks and Keira Couch
Magoffin County's Aden Barnett, Zane Whitaker, and Ben Lafferty
Martin County's Brady Dingess and Katie Marcum
Phelps' Caleigh McCoy
Pike Central's Jaylan Rigdon, Jayden Stewart, and Emalie Tackett
Prestonsburg's Kylie Tackett and Faith Lazar
Shelby Valley's Alyssa Elswick and Russ Osborne